New Burger King Ghost Whopper Taste Tested By Spirits for Halloween
Home » Blog » Halloween Headlines
October 21, 2019 By Wendy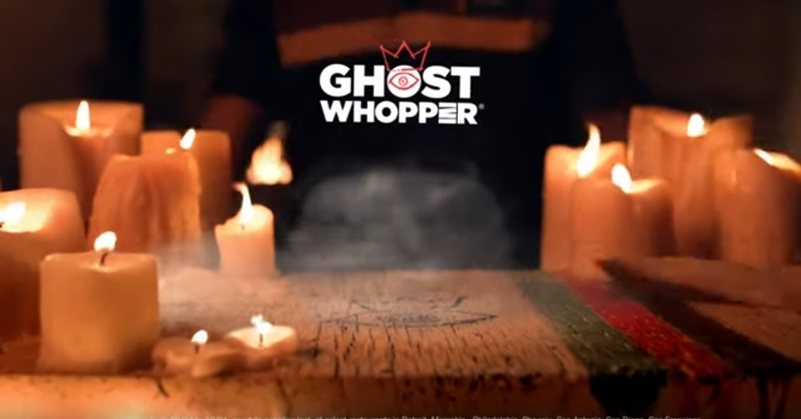 Burger King Ghost Whopper Taste Tested By Spirits
Photo by:
Burger King via YouTube
Last Halloween Burger King came up with the Halloween burger sandwich that claimed to induce nightmares. This Halloween its out with the Ghost Whopper that's already gone through a "spirit taste test," according to its latest advertisement and YouTube video.
The iconic Whopper burger transformed into a Ghost Whopper is available starting October 24 for a limited time and only at 10 select restaurants in the U.S. The Ghost Whopper will include ¼ lb of savory flame-grilled beef topped with juicy tomatoes, fresh lettuce, creamy mayonnaise, ketchup, crunchy pickles, and sliced white onions on a White Cheddar Cheese flavored, white sesame seed bun, priced at $4.59.
Burger King locations serving the Ghost Whopper include: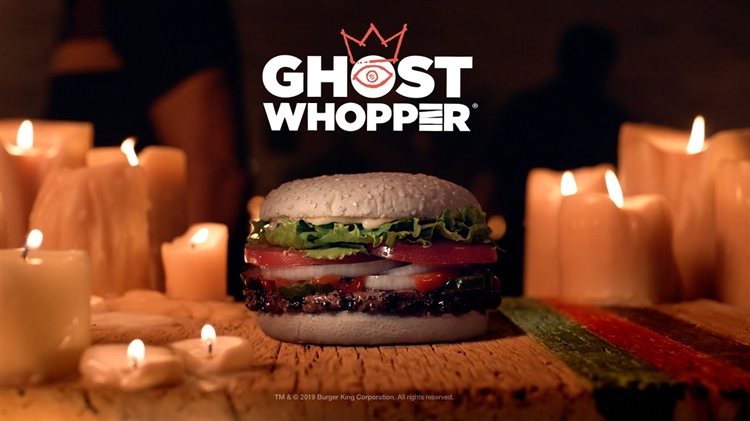 Photo via Business Wire: Ghost Whopper from Burger King
Arizona BK Restaurant
2834 N. 44th Street, Phoenix
California BK Restaurants
6135 El Cajon Boulevard, San Diego
35 Powell Street, San Francisco
Georgia BK Restaurant
5918 Ogeechee Road, Savannah
Louisiana BK Restaurant
2423 South Carrollton Ave., New Orleans

Michigan BK Restaurant
19901 Van Dyke Road, Detroit
Pennsylvania BK Restaurant
2400 Castor Avenue, Philadelphia
South Carolina BK Restaurant
1601 Old Trolley Road, Summerville
Tennessee BK Restaurant
3951 New Covington Pike, Memphis
Texas BK Restaurant
822 Evans Road, Suite 107, San Antonio
Who's ready to give the Burger King Ghost Whopper a try?