'Dr. Death' Vintage Volkswagen For Sale at Detroit Pawn Shop
Home » Blog » Paranormal Headlines, Halloween Headlines
August 27, 2015 By Kelly T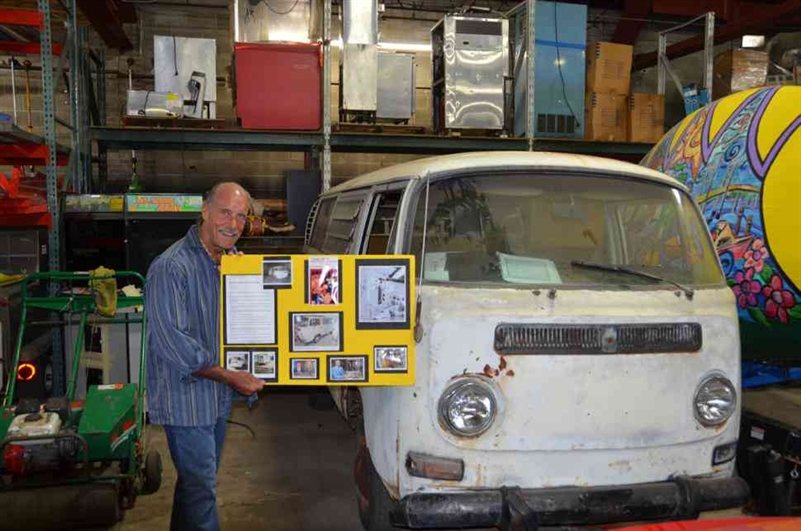 Photo by:
American Loan and Jewelry
If you are someone who was born in the eighties, then there's a high probability that you remember the trials and media craze surrounding Jack Kevorkian, a.k.a 'Dr. Death."
For those unfamiliar with the name, Jack Kevorkian was a pathologist and euthanasia activist who helped approximately 130 terminally ill patients end their lives. His work with assisted death stirred up many emotions and started a national debate, but it also began setting the platform for reform. In the late 1990s he was tried and convicted of second degree murder, and served eight years in federal prison as a result.
Now, 'Dr.Death' has popped up in Michigan news once again, but this time, in the form of a 1968 Volkswagen van.
Les Gold, owner of American Jewelry and Loan in Detroit, has recently put the stationary van which was previously used as a mobile office for assisted suicides, up for sale with an asking price of $49,995.
Seems like a pretty hefty asking price for a van that doesn't run, right? But for a buyer looking to own a macabre piece of controversial Detroit history, the value is already there.