An Inside Look at What the Edson Incident Has Planned for This Halloween Season!
Home » Blog » Michigan Haunts: An In Depth Look
August 9, 2021 By Haunt News & Press Releases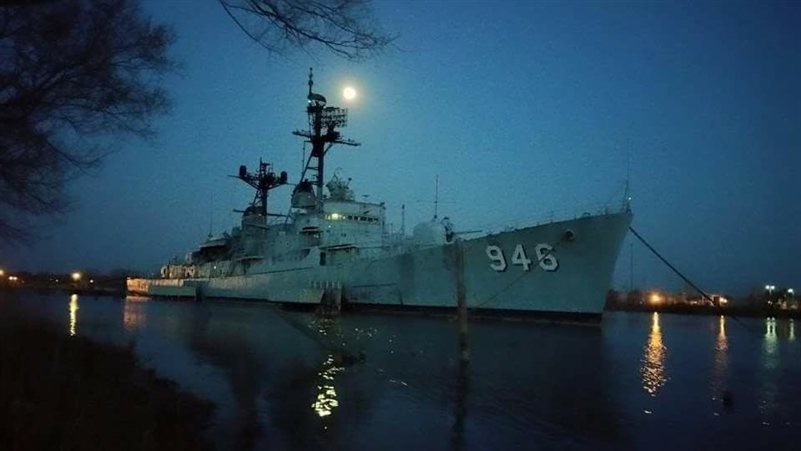 The Edson Incident
MichiganHauntedHouses.com recently sat down with Wayne Miracle of The Edson Incident, to discuss what's new at The Edson Incident for the 2021 Halloween Season!
What's new at The Edson Incident for 2021? Do you have any new rides, attractions, or special features that Haunt Seekers should know about?
As we do every year, we try to change it up to keep our sacrifices entertained! We have some new layouts, designs, and monsters to keep the adrenaline flowing! The meat tastes better that way!
What are you most excited about for the 2021 Halloween Season?
We are extremely excited to see all the lovely faces boarding the ship this year! We need those faces for the new wall décor we are planning for next year. We might save a few to wear for those special occasions too.
What differentiates The Edson Incident from other local haunts in Michigan?
We are the only haunt on board a Navy Destroyer in the Mid-West. 5 decks of TERROR at your service!
How long has The Edson Incident been in business? Can you tell us a bit more about The Edson Incident's history?
This will be our 6th year of sacrifices made! We use them to help keep all of our history alive and floating! The USS Edson is only one of two ships of her kind left in existence, and her amazing history is definitely worth preserving!
What's your favorite experience since opening The Edson Incident?
There are too many to name just one, but overall it is getting to know our escapees. When they stop to talk to us, and regale us with their experiences aboard the Edson over the seasons. We almost hope they make it through again so we can hear their stories, but you know, the monsters are always hungry.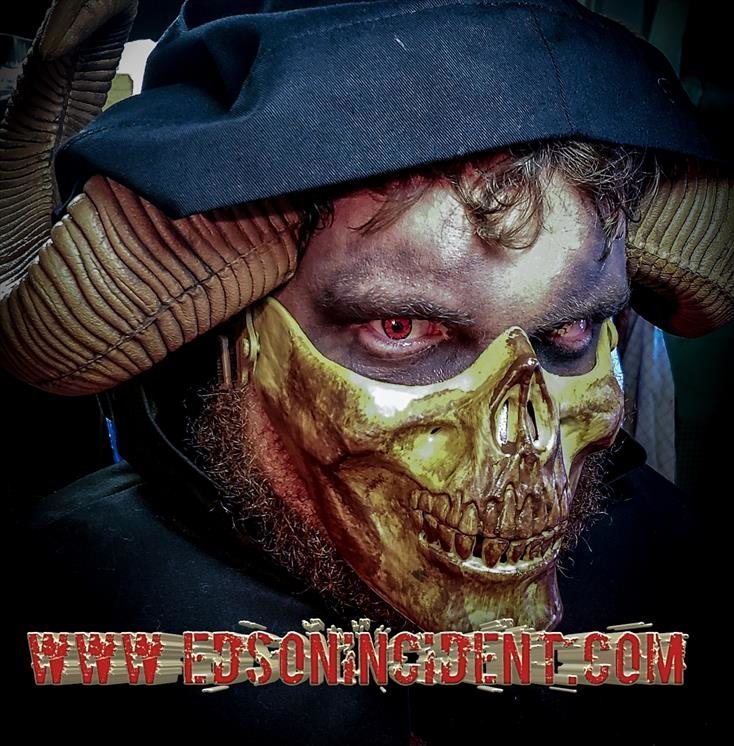 How long is a typical haunt experience at The Edson Incident from start to finish?
Some can make it though in about 20-30 minutes, others never leave.
On a scale from 1 to 10, how scary would you say The Edson Incident is? Why?
Not to toot our own horn (because we actually have one), but I'd say about a solid 8. Just turning off the lights on a Navy Destroyer is scary, add the suspense of not know where on the ship you are, if you are going to make it out, and what's waiting for you in the darkness...It's a lot of fun!
Does The Edson Incident's property have any real haunted history? Do you have a spooky encounter you'd like to share?
Too much to count. She is a Top Gun War Ship. There are ghostly stories even when she was in service. There have been full body apparitions, voices, people getting touched, footsteps, door closing and dogging down on their own. Even some of our monsters have had experiences. The Edson has been featured on the original Twilight Zone, and on Ghost Asylum.
What inspired you to open up a haunted attraction? What's your favorite part of the business?
This one is easy. Saving the Ship has inspired us. The Saginaw Valley Naval Ship Museum is a Veterans run organization, and they have done tremendous work on the Edson. The USS Edson spent 30 year protecting us, now it is our turn to protect her.
How has new technology (i.e. animatronics, special props, etc) helped you to enhance The Edson Incident?
We rely more on our monsters than we do a lot of tech, but it does have its place. We use the tech, more to enhance the atmosphere than relying on it for a scare.
Can The Edson Incident accommodate large groups? How many people can experience The Edson Incident together as a group?
We try to keep the groups at around 4 per group, but do make exceptions if we are able.
Does The Edson Incident offer any special deals, discounts, or coupons?
We do offer Military discounts with ID.