Five Disney Halloween Flicks From the 90s that Are Still Some of Our Faves
Home » Blog » Halloween Headlines
November 26, 2018 By Chelsea T.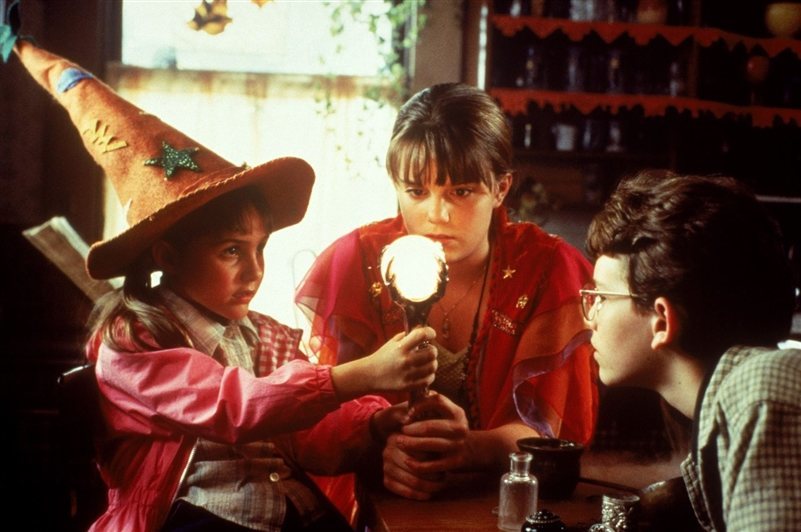 Photo by:
Photo via IMDB
The Disney Channel has had some great movies during its time, especially their Halloween themed flicks. For those who grew up in the 90s, you know exactly which movies were your favorite and how you wish they still aired as much as they used to.
For those who love the Halloween Season as much as we do, Disney delivered some true classics that are shown each year, while others we probably forgot all about. Check out our list of Disney Halloween favorites below!
1. Halloweentown
Starring Kimberly J. Brown, who plays Marnie Piper, Halloweentown first premiered as a Disney Channel Original Movie in 1998 and has ever since been a huge hit, especially during the Halloween Season. The film was the first of four, and follows Marnie, who has learned she is witch and has to help save a town full of other supernatural creatures.

2. Hocus Pocus
A true Halloween classic, Hocus Pocus has remained a popular Halloween Season movie for generations. The film aired in 1993 and follows a Max, a teenager who has just moved to Salem, Massachusetts. He stumbles upon an abandoned house with his sister Dani and a friend of theirs, Allison. Their new friends lets the siblings know about the superstitious stories surrounding the home, but the two dismiss it. Max accidentally frees a coven of evil witches who used to reside in the home and now, the children must steal the witches' books of spell to stop them from becoming immortal – all with the help of a magical cat.

3. Phantom of the Megaplex
Although this film was released in 2000, we had to add it to our list of Disney Halloween favorites! This Mystery/Comedy was about a teenager named Riley who worked at a megaplex theater. Riley loves his job as assistant manager, even though the theater is rumored to be haunted by a "phantom." The phantom was said to have been trapped inside the old movie theater that was torn down in order to build the current megaplex. The employees of the theater are preparing for the premiere of "Midnight Mayhem," a new Hollywood blockbuster, but the Phantom has other plans. He tries to sabotage the premiere, causing problems to occur.
4. Under Wraps
This comedy was released in 1997 and was a Disney Channel original about three kids who help out a 3,000 year old mummy on Halloween after finding him in the basement of a "dead" man's house. The kids name the mummy Harold and while trying to help him, there's a criminal who has other plans for Harold.

5. Mom's Got a Date with a Vampire
Yes, another 2000 film, but 90s kids will understand why we added this one to our list! Starring Caroline Rhea, this flick is about a mom of three who is going on a date with her new boyfriend, Dimitri. Adam and Chelsea, the two oldest children, are both grounded and they'll do whatever it takes to get their mom out of the house because Adam had plans to attend a concert that same night. Everything seems to go according to plan, until Taylor, the youngest of the siblings tells his brother and sister that Dimitri is a vampire.

Let us know your favorite Disney Halloween movie by commenting below - even if it didn't make our list!