Halloween Dominates Movie Box Office After Just Over a Week in Theaters
Home » Blog » Halloween's Hottest Trends, Halloween Headlines
October 27, 2018 By Chelsea T.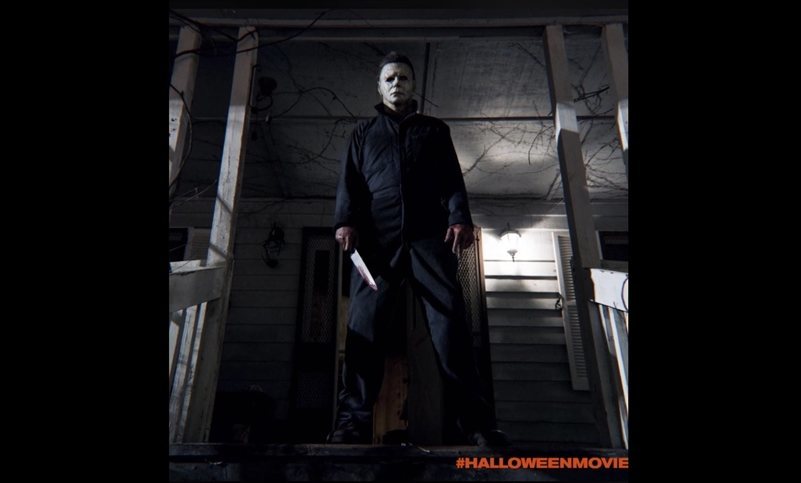 Photo by:
Halloween Movie, via Facebook
When word got out that there would be an all new Halloween movie hitting theaters this year, Horror fans all over the world waited as patiently as they could for the film to make its debut. Many were excited, while others were skeptical about how well it would do.
On October 19th, the slasher was released, and according to Variety, it has reached $30.5 million after being in theaters for just over a week. The film, a direct sequel to John Carpenter's 1978 original, starred Jamie Lee Curtis as Laurie Strode, who faces her final encounter with her brother Michael Myers.
On its eighth day of domestic release, the film crossed the $100 million mark and is maintaining momentum for a record-setting October, according to comScore. Paul Dergarabedian, senior media analyst with comScore, stated "Audiences have clearly made 'Halloween' a box office treat as the latest film in the iconic horror franchise continues to kill the competition at the multiplex while taking full advantage of what is typically a slow frame with a second session that is perfectly timed for Laurie Strode and Michael Myers to become an essential part of many moviegoers' scary holiday weekend festivities."
According to Variety, "The $30.5 million take for Halloween is the sixth-best mark for the pre-Halloween weekend, which is typically one of the slowest of the year. The other five films were all opener weekends, led by "Puss in Boots" with $34 million, followed by "Saw III," "Jackass Presents: Bad Grandpa," "Saw IV" and "Saw II."
Haven't seen the flick yet? Check out the Official Trailer below!