Halloween Display of President Trump Holding former President's Head Draws Outrage
Home » Blog » Halloween Headlines
October 28, 2019 By Wendy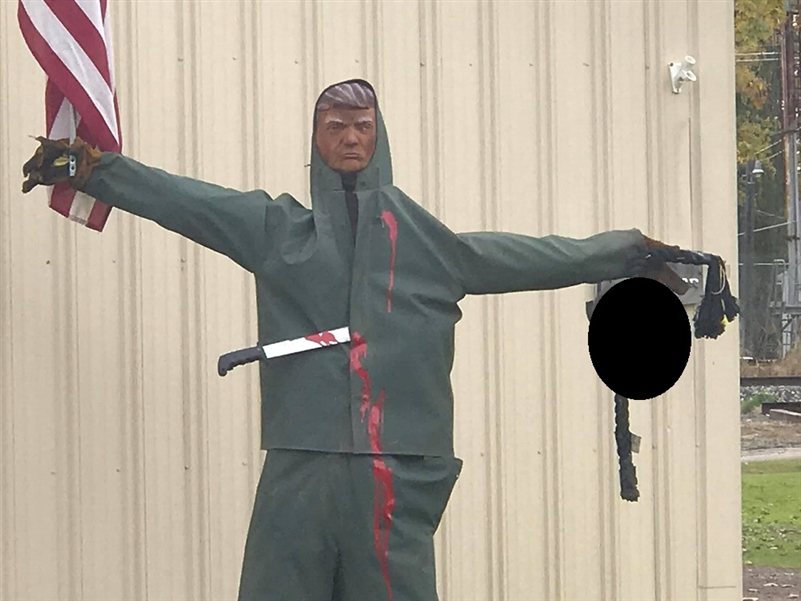 Halloween display of President Trump with the head of a former President (edited/censored image).
Photo by:
Kathy DeTroyer via Facebook
It's not the first Halloween display to draw controversy this season, but this latest one in Michigan involving the display of President Trump holding the head of former President Barack Obama by a rope (some say it looks like a noose) is causing outrage.
The display also showed President Trump's foot stepping on a Hilary Clinton head figure.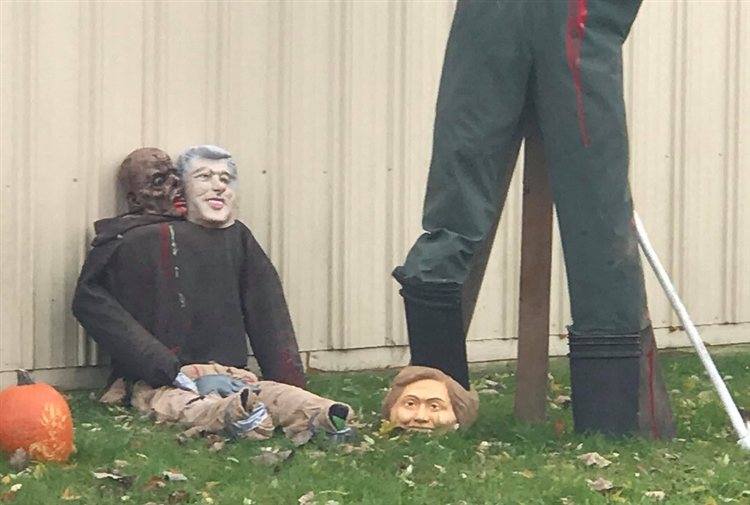 Image by Kathy DeTroyer via Facebook
The Halloween display was discovered on the property of Quality Coatings, located on Carr Street in the Village of Fowlerville. After many cried it as racist and offensive and even sharing it on Facebook, the Halloween display has been taken down with the display of the Trump scarecrow altered.
The business owner of Quality Coatings, said to the media "no race ever went into this thing." He also added, "It was a Halloween decoration that I guess went too far," when commenting to the Detroit Free Press.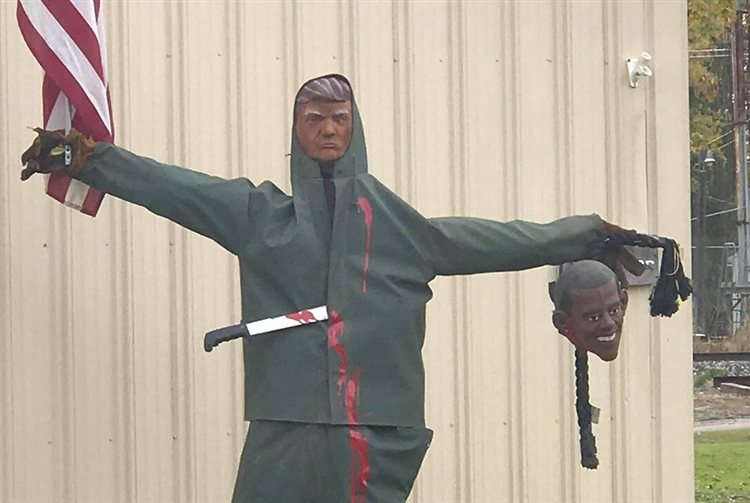 Image by Kathy DeTroyer via Facebook