Check Out What's in Store this Halloween Season Aboard Manistee's Ghost Ship!
Home » Blog » Michigan Haunts: An In Depth Look
August 22, 2018 By Haunt News & Press Releases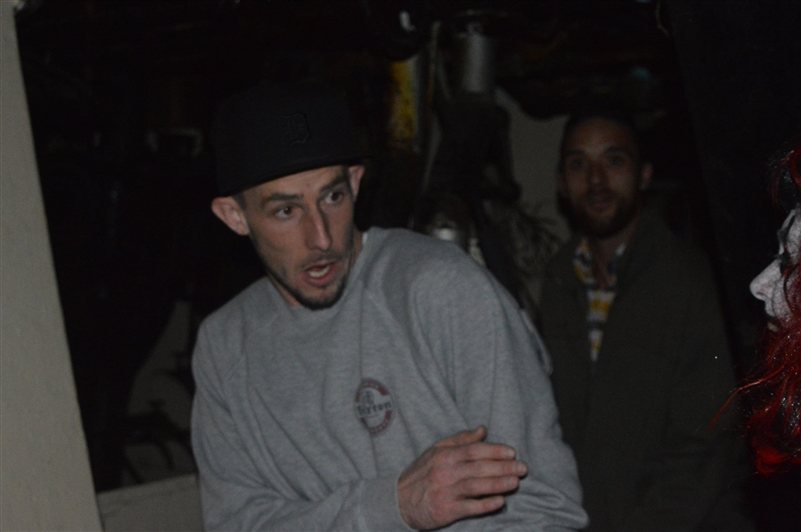 Adult male that does NOT appreciate clowns!
MichiganHauntedHouses.com recently sat down with Kara of Manistee's Ghost Ship, to discuss what's new at Manistee's Ghost Ship for the 2018 Halloween Season! Located in Manistee, this unique haunted attraction takes place aboard the S.S. City of Milwaukee as it is transformed into a Halloween lover's paradise each year.
What's new at Manistee's Ghost Ship for 2018? Do you have any new rides, attractions, or special features that Haunt Seekers should know about?
The maze changes every year. It's pitch black and ends up being our traffic jam of sorts as lost souls get genuinely stuck in it and can't figure their way out. we do our best to completely disorient our guests with twists, turns, and double backs in an all black environment, complete with ghouls jumping out at the best(worst?) moment.
What are you most excited about for the 2018 Halloween Season?
Scaring our victims, sorry, visitors. Getting awesome photos of them scared out of their wits.
What differentiates Manistee's Ghost Ship from other local haunts in Michigan?
Manistees Ghostship takes place on a beautiful 1930s carferry, which we turn into a 5 level haunted house every September. The fact that we are floating is probably the most unique aspect. The narrow hallways and all things boat add to the appeal.
How long has Manistee's Ghost Ship been in business? Can you tell us a bit more about Manistee's Ghost Ship's history?
About 16 years.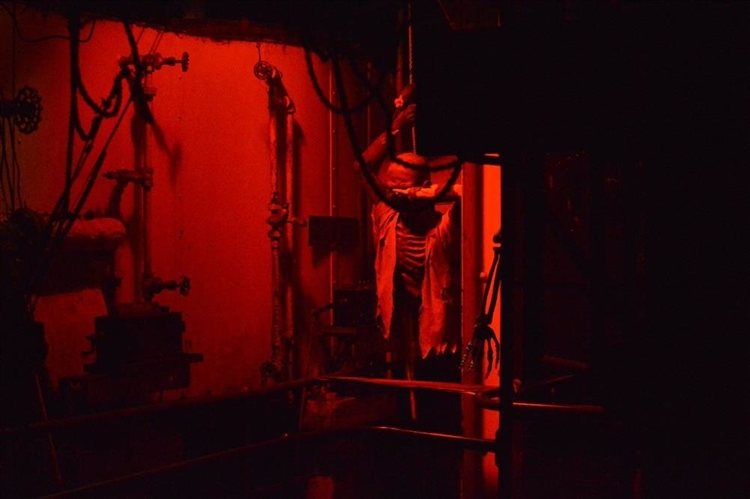 What's your favorite experience since opening Manistee's Ghost Ship?
Scaring adults so bad they pee themselves.
How long is a typical haunt experience at Manistee's Ghost Ship from start to finish?
It takes about 30 to 40 min to walk through. However, wait times can exceed an hour on the last two weekends.
On a scale from 1 to 10, how scary would you say Manistee's Ghost Ship is? Why?
7 - A lot, of course relies on the person's own personal scare threshold. We try to make it scary, but not so bad it looses its family friendly appeal.
Does Manistee's Ghost Ship's property have any real haunted history? Do you have a spooky encounter you'd like to share?
We will find out for sure at the end of September when we take part in the Worlds Largest Ghost Hunt. It's a worldwide simultaneous event. We have had overnight guests speak of noises, and did have a paranormal group find some interesting things several years ago. A woman did commit suicide on the boat many years ago... so we shall see.
What inspired you to open up a haunted attraction? What's your favorite part of the business?
As a way to have a fundraiser to support the National Historic Landmark SS City of Milwaukee, the carferry upon which we hold Ghostship.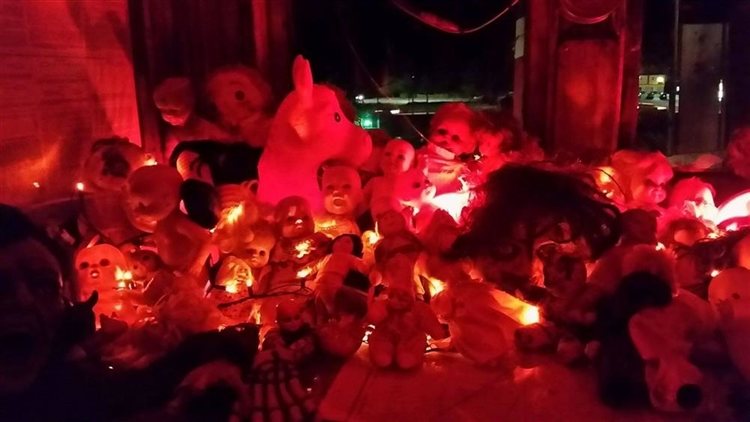 How has new technology (i.e. animatronics, special props, etc) helped you to enhance Manistee's Ghost Ship?
Yes, definitely. As a non profit, we have to be careful where we designate funds, but we try to make one big item purchase a year. Prior purchases have included realistic guts, creepy talking, giggling twins, animatronic snake, animatronic witch and a pillow tunnel.
Can Manistee's Ghost Ship accommodate large groups? How many people can experience Manistee's Ghost Ship together as a group?
It's best viewed in groups of ten or less, but of course we work with all group sizes, sometimes we may split a large group into two parts.
Does Manistee's Ghost Ship offer any special deals, discounts, or coupons?
Discounts for groups of 15 or more, and new this year, for the 1st two weekends, get a dollar off admission. All season, return visitors on the SAME NIGHT get a 50% discount on their ticket price.. (We will have hand stamps!)
Anything else you'd like to let us know about Manistee's Ghost Ship?
It's a pretty cool experience. Old boats are already kind of creepy, so making it intentionally creepy is pretty awesome.