12 Phantasmal Songs to Add to Your Halloween Party Playlist
Home » Blog » Scary-Good DIY Ideas, Halloween Headlines
September 5, 2015 By Kelly T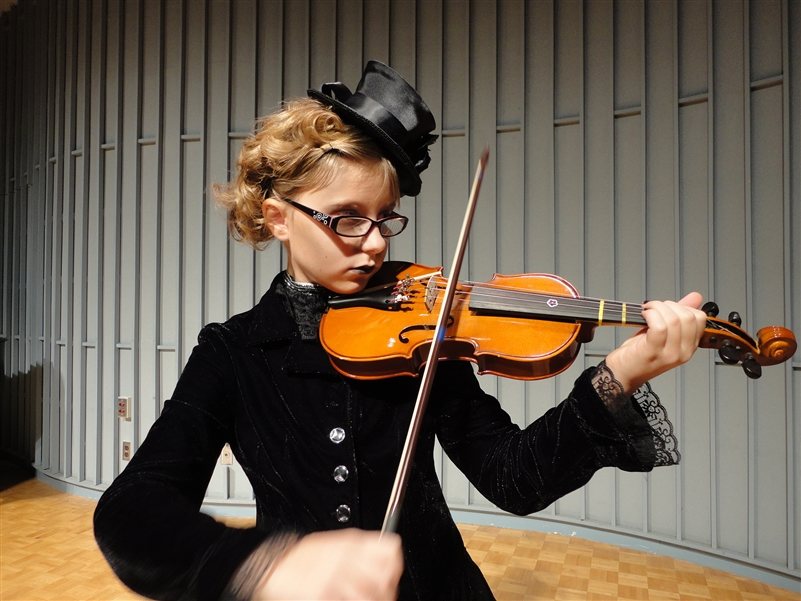 Photo by:
daniel.baker via Flickr

It's tough to deny, that no Halloween party would be complete without a phenomenal soundtrack playing in the background. Music can help set the mood of a party, instantly create a spine-chilling atmosphere, and range from the instrumental to the vocal. One of the best things too, is there is so much Halloween themed music out there to pick from! From scary movie soundtrack singles, to old school cartoon theme songs, to an eerie collection of the sounds of the night, you may find it difficult to pick your poison. Here are a few tunes to consider adding to your spooky soundtrack.
"Butcher Pete" - You might recognise this gruesome old timey song from the Fallout video game series.
"(Don't Fear) The Reaper" - A classic rock must-have on our playlist.
"Freddy's Coming For You" - Can you recite the entire rhyme?
"Ghostbusters" - Yeah, you know the one!
"Halloween Theme/Main Title" - Try not to get chills listening to this one.
"I Put A Spell On You " - There's just something bewitching about this number.
"Main Titles" - A dramatic orchestral piece from the film "Sleepy Hollow"
"Monster Mash" - Hey, it's a classic.
"Pale Flesh" - This creepy electro tune is sure to give your Halloween guests a stir.
"Somebody's Watching Me" - The title says it all.
"The Time Warp" - Don't forget to do the dance!
"This Is Halloween" - In addition to the original song from the movie, you can also enjoy versions of this tune covered by both Marilyn Manson and Panic! At The Disco.