2022 Question and Answer With The Edson Incident
Home » Blog » Michigan Haunts: An In Depth Look
August 24, 2022 By Haunt News & Press Releases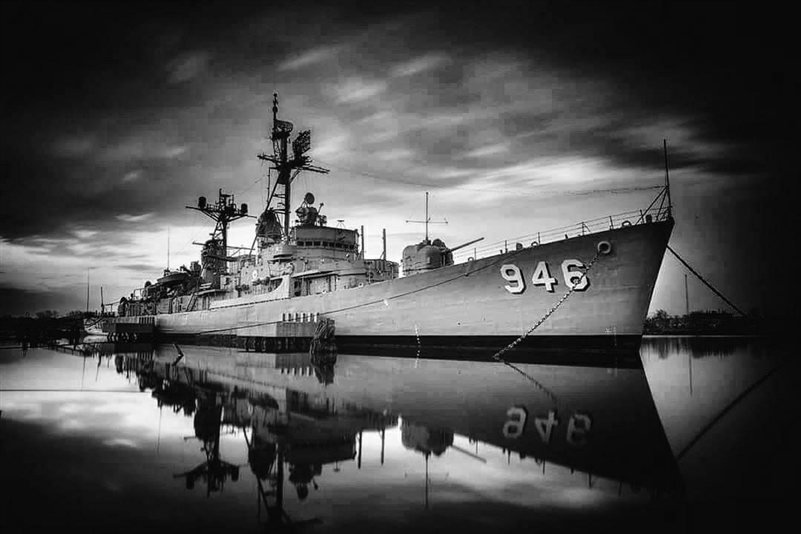 The Edson Incident
MichiganHauntedHouses.com recently sat down with Jo Gifford of The Edson Incident, to discuss what's new at The Edson Incident for the 2022 Halloween Season!
What's new at The Edson Incident for 2022? Do you have any new rides, attractions, or special features that Haunt Seekers should know about?
New theme this year! Ship of Nightmares! What are you afraid of??? Do you dare board ship with all the things that go bump in the night?? What gives you nightmares?? Come see if you can survive 2022's Ship of Nightmares!
What are you most excited about for the 2022 Halloween Season?
This is our 7th year of the haunt!
What differentiates The Edson Incident from other local haunts in Michigan?
We are the only haunt in Michigan that is on a retired Navy Destroyer. That's pretty cool in itself!
How long has The Edson Incident been in business? Can you tell us a bit more about The Edson Incident's history?
This is our 7th year doing the Edson Incident. It's one of our biggest fundraising events and ticket purchases goes towards the restoration and preservation of the ship. During the regular season, we are part of the Saginaw Valley Naval Ship Museum which allows for guided or self-guided tours of this amazing historic ship.
What's your favorite experience since opening The Edson Incident?
All the people we've met! From volunteers to patrons! Several of our patrons have come back and have become volunteers!
How long is a typical haunt experience at The Edson Incident from start to finish?
The haunt takes about 20min to go through. You get to go from the bridge, galley, down into the engine room as well as walking through living quarters or "berthing" areas of the ship.
On a scale from 1 to 10, how scary would you say The Edson Incident is? Why?
We try to make it as scary as possible with a lot of jump scares! We don't recommend children under the age of 10 for that reason!
Does The Edson Incident's property have any real haunted history? Do you have a spooky encounter you'd like to share?
There are numerous ghost stories from the Edson. We've been featured on Ghost Asylum on the Travel Channel. Hosted several paranormal events and the ship has it's own ghost tours. Check out The Grey Ghost of Bay City on Facebook!
What inspired you to open up a haunted attraction? What's your favorite part of the business?
We've always loved Halloween. We had the opportunity to help our community and raise funds to keep this majestic ship open.
How has new technology (i.e. animatronics, special props, etc) helped you to enhance The Edson Incident?
We have some animatronics, but in truth, the ship itself is quite creepy, especially since it's dark when you go through. Lots of nooks and spaces for actors hide.
Can The Edson Incident accommodate large groups? How many people can experience The Edson Incident together as a group?
We can accommodate large groups. We usually recommend groups less than 6 go through at a time to provide you the best, scariest treatment. However, it depends on the group's request.
Does The Edson Incident offer any special deals, discounts, or coupons?
We do offer special discounts to veterans and active duty military. In addition, we do offer discounts for large groups. Please see our webpage for further details
Anything else you'd like to let us know about The Edson Incident?
Your ticket purchases keep this amazing piece of history alive. We appreciate everyone who comes to our haunt.