2023 Question and Answer With The Edson Incident
Home » Blog » Michigan Haunts: An In Depth Look
August 11, 2023 By Haunt News & Press Releases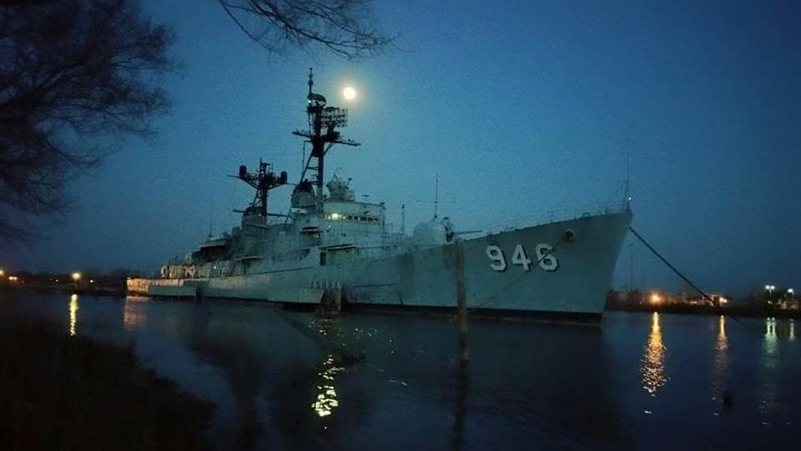 MichiganHauntedHouses.com recently sat down with Wayne Miracle of The Edson Incident, to discuss what's new at The Edson Incident for the 2023 Halloween Season!
What's new at The Edson Incident for 2023? Do you have any new rides, attractions, or special features that Haunt Seekers should know about?
Something is always new at the Edson Incident! We change things up every year. it might me something new, it might be things moved around, It might be an old favorite brought back or redone, it might be new sounds, different lighting, but its always different every year!
What are you most excited about for the 2023 Halloween Season?
We're excited for the sacrifices to start showing up! We get such fun great guests every year and we are hoping to see them back this season! It's like an extended haunt family! We're flipping some things around and trying some new Ideas. It will be a lot of fun this year!
What differentiates The Edson Incident from other local haunts in Michigan?
We are the only Haunted Attraction in the Midwest on board a real Vietnam era Navy Destroyer! Not much creepier than an old ship with her lights off!
How long has The Edson Incident been in business? Can you tell us a bit more about The Edson Incident's history?
This season is year 8!
What's your favorite experience since opening The Edson Incident?
Seeing guests that have come back every year. You get to know some by name, and some of their background. We have a couple that were married on the Edson and they come every year to celebrate their anniversary. It doesn't get any cooler than having people who love what your doing for them!
How long is a typical haunt experience at The Edson Incident from start to finish?
The average is about 20 minutes or so.
On a scale from 1 to 10, how scary would you say The Edson Incident is? Why?
Scary is pretty subjective, but I'd say were a pretty solid 7.
Does The Edson Incident's property have any real haunted history? Do you have a spooky encounter you'd like to share?
Yes is does. She was featured on an episode of Ghost Asylum a few years ago. There has been sightings of apparitions, shadows, voices heard, you name it. There are stories even back to when she was in active service.
What inspired you to open up a haunted attraction? What's your favorite part of the business?
One of the former presidents Mike Kegley of the Saginaw Valley Naval Ship Museum who was an integral part in getting the Edson to Bay City asked us if we would run the attraction to help the ship raise money. Mike was a great guy, and it was too hard to say no to those puppy dog eyes.
How has new technology (i.e. animatronics, special props, etc) helped you to enhance The Edson Incident?
Not a whole lot actually. Don't get me wrong it does help, but it's the actors who really make this come alive! Wait should that be dead instead? Living dead? Alive with the dead works better I think.
Can The Edson Incident accommodate large groups? How many people can experience The Edson Incident together as a group?
We can and do. We don't separate groups if they don't want to be. We do warn them that they might not get the whole experience. The sacrifices paid to through and are aware of the consequences of their decision so they get to go through how they want to.
Does The Edson Incident offer any special deals, discounts, or coupons?
We do offer military discounts on site.
Anything else you'd like to let us know about The Edson Incident?
Just a big THANK YOU to all the people who come out to experience the Edson Incident! The Edson is only one of two of her kind left in the world, and their enjoyment is helping to keep all of our history floating!