It's Almost That Time Again! Scarefest Scream Park Prepares for Annual Survive the Night Event
Home » Blog » Michigan's Best Weekend Events, Michigan Haunt News
July 28, 2018 By Chelsea T.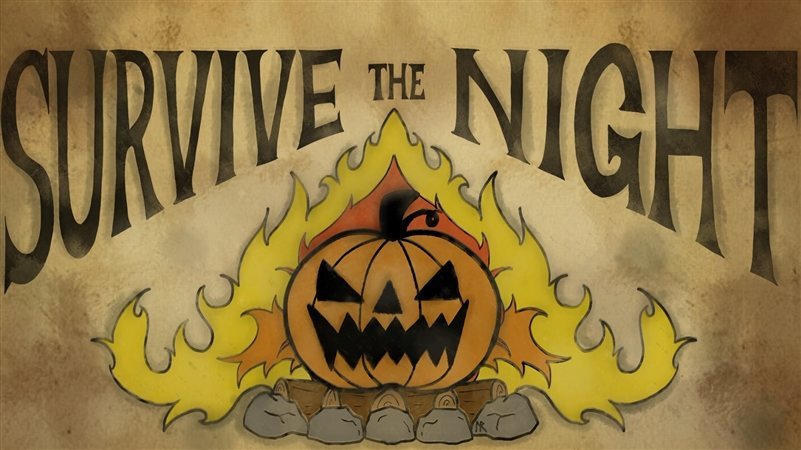 Do you have what it takes to Survive the Night?
Summertime is in full swing, which means that spooky time of year is almost upon us. It also means that the annual Survive the Night event presented by Scarefest Scream Park is taking place in a few short weeks!
For two nights only, thrill seekers can brave 13 straight hours of haunting fun at this overnight horror camping experience. Taking place on September 8th and 15th at the scream park in Lenox Township, visitors can spend the night and enjoy thrills and chills like never before.
During this interactive camping adventure, campers will be sorted into groups based on where their tents are set up and will be given free access to the park's festivities. Once the park shuts down for the evening, the horrifying fun will begin.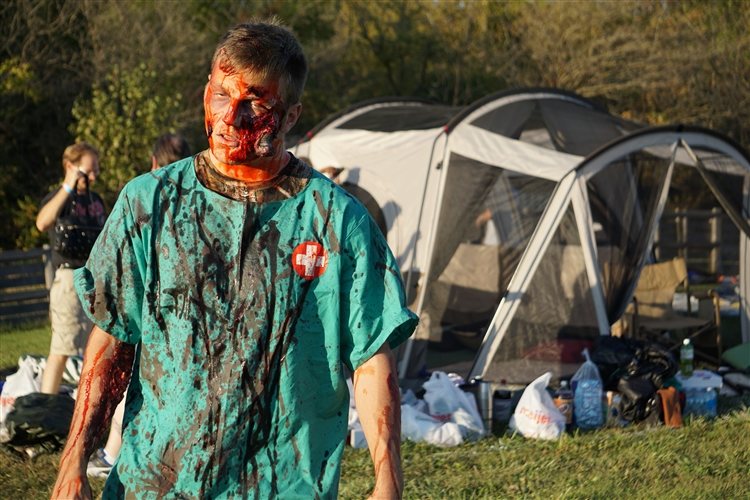 Check-in will take place anytime between 7:00-9:00 PM, giving campers two hours to set up their tents and prepare themselves for the horror that awaits. All campers must be inside the park by 10:00 PM, no admittance will be granted after that time.
The horror hunt will take place from 12:30 AM-3:00 AM and will send campers to explore the 50 acres on which the property sits, including many areas that are not normally accessible to regular customers of the park. On their journey, they will have to collect, trade, and otherwise acquire a list of items necessary to complete the challenge.
Tickets are $79 per person and are for ages 18 and older. Each ticket includes campsite and parking, an all inclusive pass to Scarefest Scream Park to be used that evening for admittance to each of the four attractions at the park, exclusive admittance to the Survive the Night Interactive Horror Hunt, a dinner voucher that is redeemable at Hamlin Pub Concessions with a light breakfast at the end, horror movies playing on the big screen all night long and a t-shirt and complimentary gifts for the survivors.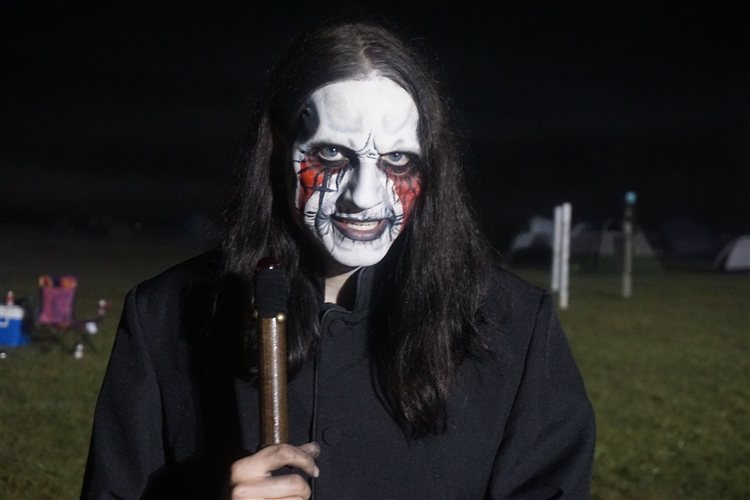 Recommended Survival Gear:
Tent
Sleeping Bag & Pillow
Flashlight
Notebook & Pen/Pencil
Personal Belongings
Snacks & Non Alcoholic Beverages
Change of Clothes that may get ruined
Change of Shoes
Want to catch a glimpse of what's in store for you? Check out the video below!
Tickets for the event will go on sale on Monday, August 6th at 12:00 AM. Click here to view the Survive the Night rules & to stay updated on the event.