Bella Hadid and The Weeknd Slay Beetlejuice Couple's Halloween Costume
Home » Blog » MichiganHauntedHouses.com News and Updates, Halloween Headlines
November 6, 2018 By Wendy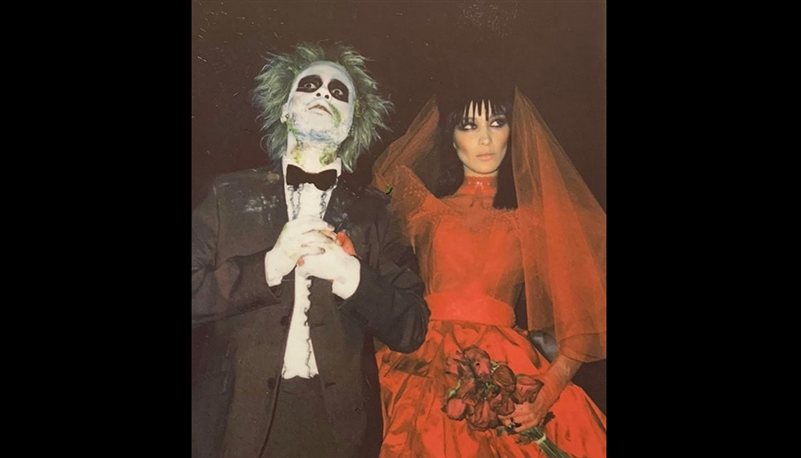 The Weeknd as Beetlejuice and Bella Hadid as Lydia Deetz
Photo by:
Bella Hadid, via Instagram
If there's one couple that really pulled it off this Halloween holiday, it was model Bella Hadid and singer/songwriter The Weeknd. The pair came out on Halloween as Lydia Deetz and Beetlejuice from Tim Burton's classic horror-comedy Beetlejuice.
Hadid was in a red bridal gown with a bouquet of red roses as Lydia Deetz, while The Weeknd was paired up with a green wig and vintage burgundy suit as Beetlejuice. Both attended in costume to Heidi Klum's annual Halloween Party in New York City.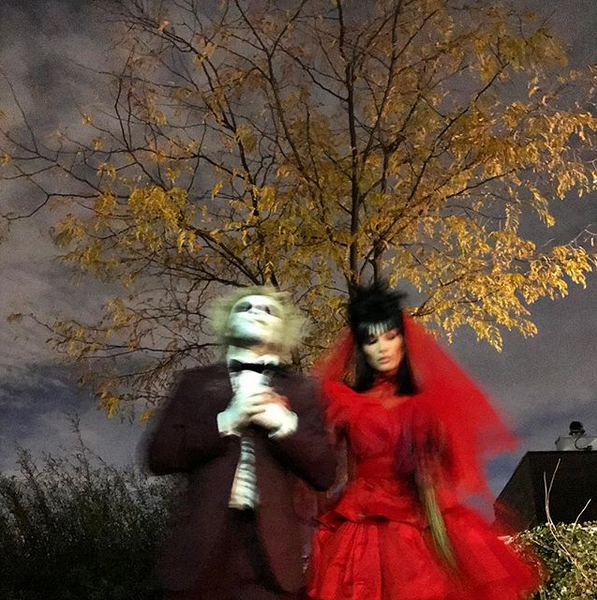 Photo by Bella Hadid, via Instagram
Let us know in the comments below if you think this was one of the best couple's Halloween costume!