New Movie "Halloween" Ready to Stir Up A Storm at U.S. Box Office
Home » Blog » MichiganHauntedHouses.com News and Updates
October 2, 2018 By Victor K.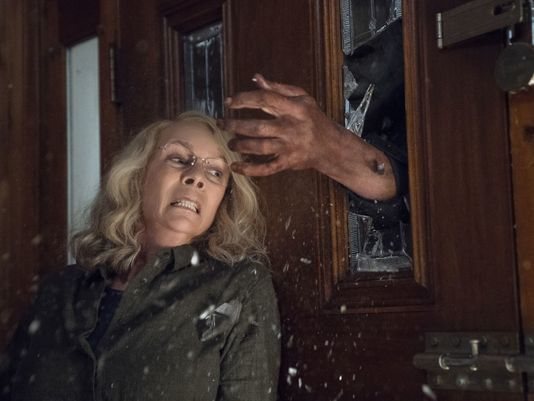 40 years later, Laurie Strodes (played by Jamie Lee Curtis) is now a grandmother and ready to kill to protect her family
Photo by: Ryan Green/Universal Studios.
Halloween the horror franchise is on course to release one of its biggest hits yet this 2018. Scheduled to be released over the October 19 weekend, the movie is already scaring up some storm at the US box office.
The movie will feature the original Halloween's scream queen Jamie Lee Curtis who made her first debut in John Carpenter's Halloween in 1978. She is a legend and doubles up as an author among other things.
What Stirring up the Halloween Chatter?
Let's go back to the last Halloween movie record maker which was in 2007. The movie remake garnered a whopping $26.3 million dollar opening. But this 2018, early forecasts suggest that the horror film is likely to make a $50 million debut, almost double the previous record.
As the 12th movie in the franchise, Halloween comes 9 years after the last franchise release "Halloween 2" released in 2009. This year's release is directed by David Gordon Green and co-written by the renown Danny McBride.
Check out the Halloween Official Trailer!
Let us know in the comment section below if you'll be hitting the theaters for the movie, Halloween!