What Happens When Jimmy Kimmel Has Kids Take a Halloween Photo with Michael Myers?
Home » Blog » MichiganHauntedHouses.com News and Updates, Halloween Headlines
October 25, 2018 By Wendy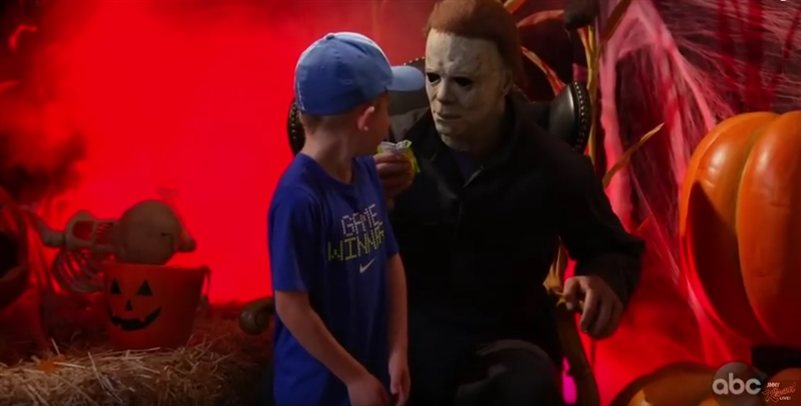 Halloween picture with Michael Myers
Photo by:
Jimmy Kimmel Live, via YouTube (still shot)
Halloween the movie hit the theaters right in time for Halloween season. It's been a big hit with the opening weekend bringing in $77.5 million in the U.S. and $91.8 million worldwide. And everyone's getting a good scare from the return of Michael Myers -- even the kids! Here's what happened when Jimmy Kimmel offered kids a free Halloween photo with Michael Myers.
Video: Jimmy Kimmel Live, via YouTube
Let us know in the comments below which reaction you enjoyed the most when the kids met Michael Myers!