Can You Survive 13 Terrifying Hours of Overnight Camping at Scarefest Scream Park?
Home » Blog » Michigan's Best Weekend Events, Michigan Haunt News
March 9, 2017 By Chelsea T.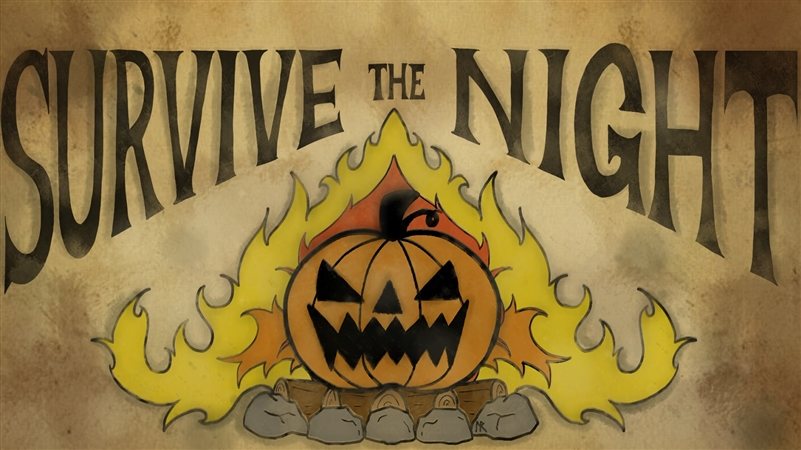 Lenox Township, MI – March 09, 2017 – Horror fans, mark your calendar. Scarefest Scream Park has continued its overnight haunted camping experience "Survive the Night". On Saturday, September 9 and 16, guests are invited to spend an evening at Scarefest Scream Park for an experience unlike any other.

Campers will check in at 6 p.m. and be assigned a camping area. Overnight visitors are asked to bring a tent and sleeping bag, although there likely won't be any sleeping. The evening begins with an all-inclusive pass to each of Scarefest Scream Park's four attractions. Then, once the park shuts down, the real fun begins.

Campers participate in an interactive, horror-themed scavenger hunt that takes place from 12:30 a.m. until about 3 a.m. and takes people into places they wouldn't normally see, a kind of "backstage pass" to Scarefest Scream Park. Terror continues after guests retreat back to their tents until breakfast.

Each admission ticket also includes dinner and breakfast by Hamlin Pub, a local eatery. Organizers expect the event to sell out.

Tickets are limited for Survive the Night overnight haunted camping and must be purchased in advance at www.hauntedcamping.com. Tickets are $79 per person (or $280 for a 4-pack of tickets) and the event is for ages 18 and up.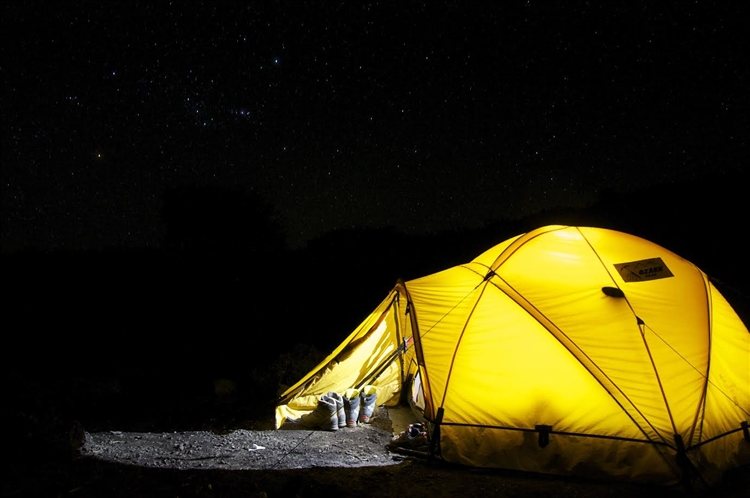 2017 Season Information
Scarefest Scream Park has new and bigger thrills in store for its 2017 season, which starts Sept. 8.

The Marino family, who launched Scarefest Scream Park in 2006 in Macomb County, have created one of the area's biggest and arguably "more to do and see" seasonal attractions, including:
8,000-square-foot haunted house ("Castle of the Dead")
Forest walk ("Carnival of the Dead") that runs along the Salt River
Hayride ("Hayride of Doom") with a zombie virus outbreak theme that will surely have the apocalyptic enthusiasts clamoring for even more.
Haunted maze ("Terror Zone Maze"), a 5,000-square-foot twist and turn field complete with strobe lights and laser light effects. Try to remember where you started and where you're going. We dare you.
Scarefest's season runs on Fridays and Saturdays from Sept. 8 through Oct. 29 and is open two Sundays, Oct. 22 and 29. A beer tent with live music and food will also be available to visitors. Scarefest Scream Park is located at 34111 28 Mile Road, Lenox Township, MI 48048.

Tickets for all attractions at Scarefest Scream Park are available online or can be purchased in person at the park. The box office opens at 8 p.m. in September and 7 p.m. in October. Attractions at Scarefest Scream Park start at dark. The park closes at 12 a.m.

The cost for each attraction is $15 per person and an "all-inclusive" ticket for all four attractions is $45 per person. All-inclusive ticket holders can split up their experience among one or more days within the season.

Additional events include a free Kids Daytime Hayride Sunday, October 22 from 1:00 - 4:00 p.m. where children age 12 and under can enjoy a free daytime hayride though a half mile-long trail.

More information on Scarefest Scream Park is available at www.scarefestscreampark.com or by calling (586) 749-6666 or emailing info@scarefestscreampark.com.
Photo Gallery