Ghostface in Real Estate Agent's Photos for Home Listing Goes Viral
Home » Blog » MichiganHauntedHouses.com News and Updates, Halloween Headlines
October 10, 2019 By Wendy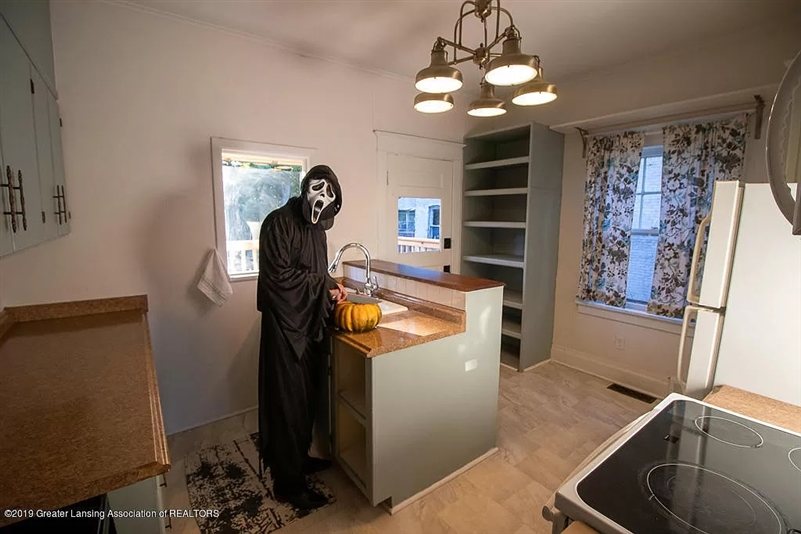 Photo by:
Greater Lansing Association of REALTORS
If you have a home you want to sell and it's right around Halloween, you may want to follow what one Michigan real estate agent did. Real estate agent James Pyle dressed up as Ghostface from the movie "Scream" and posed in several home shots.
The home listing for a four-bedroom home in Michigan on Zillow has since reached over 1.5 million views in less than two weeks' time.
Pyle had Ghostface pictured doing what any normal homeowner would be doing, like raking leaves in the yard, carving a pumpkin with a butcher knife in the kitchen, hiding behind curtains in the living room, and even sitting on the toilet in the bathroom.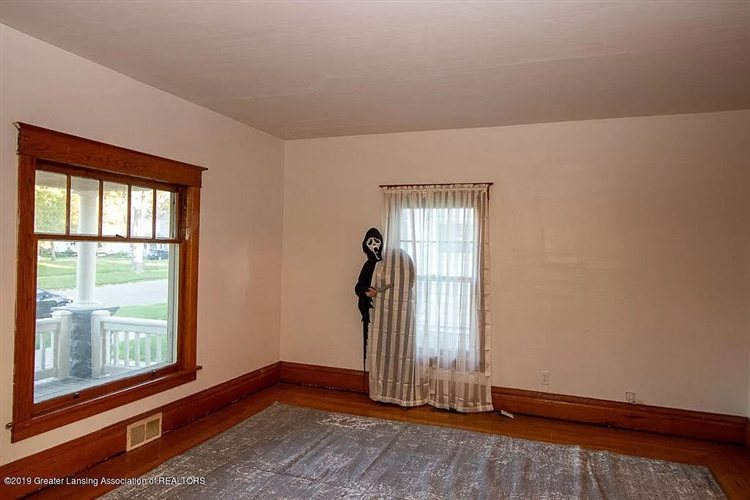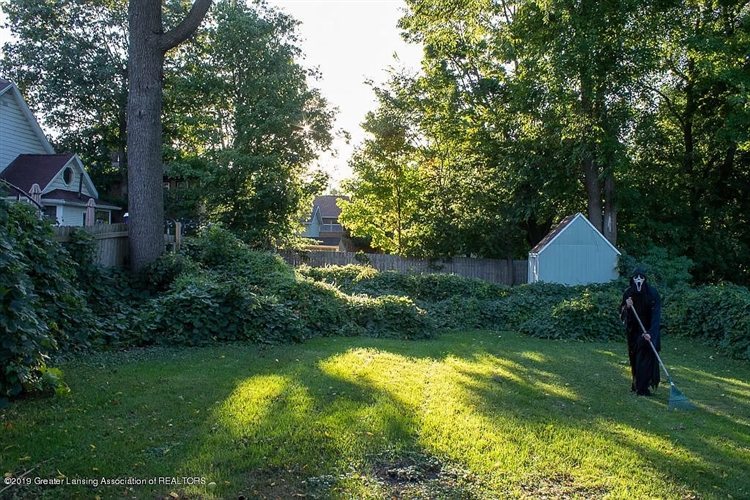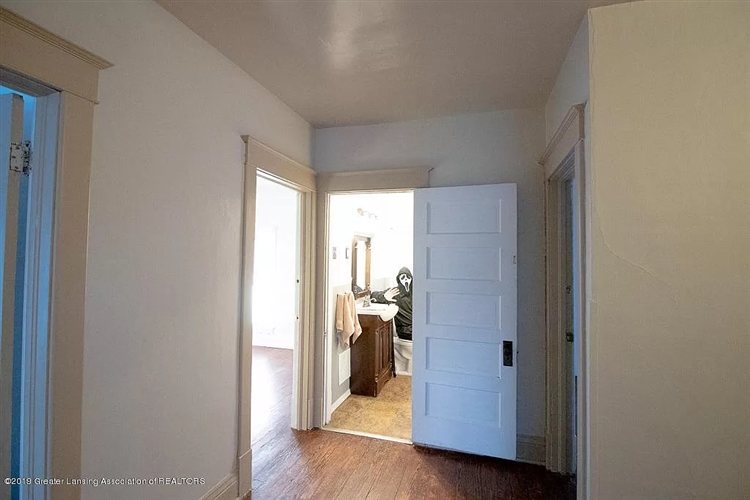 In an interview with MarketWatch, Pyle said: "There's nothing wrong with the neighborhood or area; It's just not one of those neighborhoods that not everyone is dying to get into. And so I was hoping if we did something novelty and comical and kind of silly that we'd garner between 500 and 1,000 views."
Pyle thought right because aside of the story going viral, within four days of the listing an offer already came in and he told MarketWatch that "there's more serious interest than just this one buyer."
Would you ever consider selling your home with the help of Ghostface?