Stephen King Gives Netflix's The Haunting of Hill House the Thumbs Up
Home » Blog » MichiganHauntedHouses.com News and Updates
October 26, 2018 By Wendy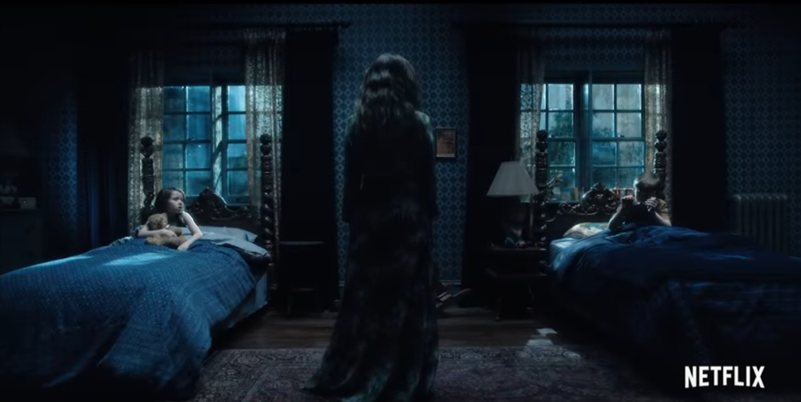 Still shot of 'The Haunting of Hill House' trailer
Photo by:
Netflix, via YouTube
If you're one to binge watch then Netflix's new horror series, The Haunting of Hill House should be your pick! Even Stephen King gave it the thumbs up saying: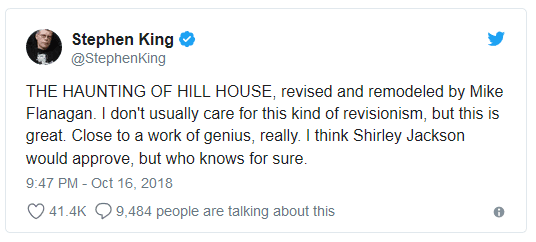 The 10-episode horror series is a retake on the original novel by Shirley Jackson under the same name. It's about a family with five siblings who must confront haunting memories of their past from the home they grew up in. The siblings reunite when their youngest sister dies.
Expect a darker ending with this horror series. It's "close to a work of genius, really," according to King's tweet.
Let us know in the comments below if you have trouble sleeping after watching The Haunting of Hill House like so many others have!