Find Out What's Happening at Woods of Darkness this Halloween Season!
Home » Blog » Michigan Haunts: An In Depth Look, MichiganHauntedHouses.com News and Updates
September 11, 2017 By Haunt News & Press Releases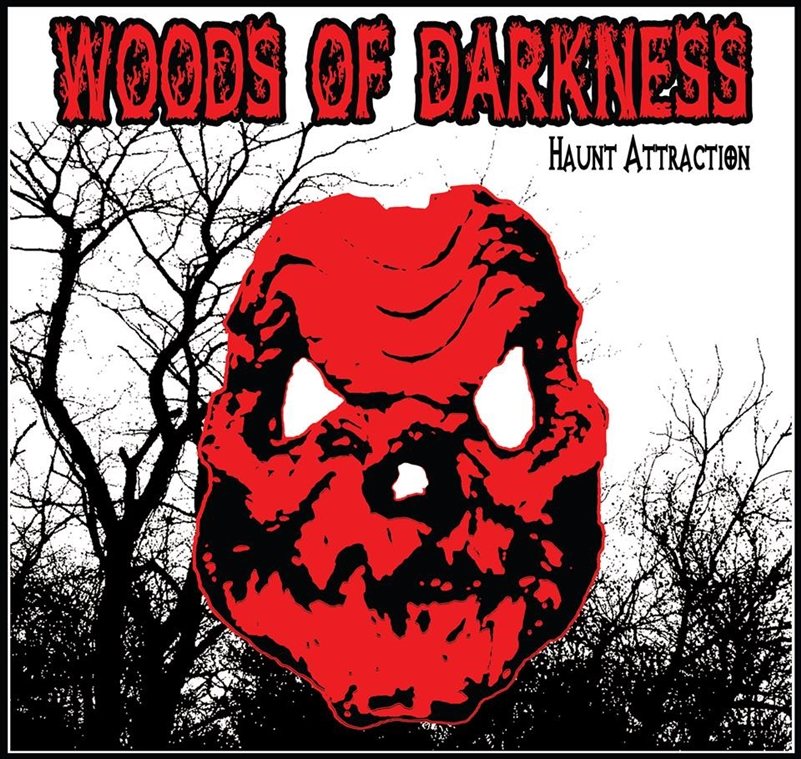 MichiganHauntedHouses.com recently sat down with Dan of Woods Of Darkness, to discuss what's new at Woods Of Darkness for the 2017 Halloween Season! Located in South Rockwood, Woods Of Darkness is excited to welcome thrill seekers for another terrifying haunting season.
What's new at Woods Of Darkness for 2017? Do you have any new rides, attractions, or special features that Haunt Seekers should know about?
The 2017 season has brought many new terrifying ideas to the Woods of Darkness and all that is hidden within. We have introduced three new terrifying scenes that are sure to leave people needing new underwear.
What are you most excited about for the 2017 Halloween Season?
We are excited to see our regulars and also our new customer base visit the Woods of Darkness and recognize our updated attraction for the 2017 season!
What differentiates Woods Of Darkness from other local haunts in Michigan?
Woods of Darkness does not use expensive animatronics like other haunted attractions. We believe that animatronics do not give you that true feeling of fear. We rely on our living, breathing monsters that can play a specific role to put the true fear of Woods of Darkness into somebody. We are also an outdoor haunt, the outdoors gives us that October cold and darkness of the woods that makes our haunted attraction.
How long has Woods Of Darkness been in business? Can you tell us a bit more about Woods Of Darkness's history?
Woods of Darkness has been open for around ten years, but up until 2014, has gone under new management and has since, been growing rapidly.
What's your favorite experience since opening Woods Of Darkness?
The customers of course! Woods of Darkness enjoys providing terrifying entertainment for all families and friends!
How long is a typical haunt experience at Woods Of Darkness from start to finish?
Our haunted attractions usually take 15-20 minutes, depending on how fast your group walks... or runs!
On a scale from 1 to 10, how scary would you say Woods Of Darkness is? Why?
With Woods of Darkness' reviews, satisfied customer ratings, and personal opinion, It's well worth a 10.
Does Woods Of Darkness's property have any real haunted history? Do you have a spooky encounter you'd like to share?
Woods of Darkness property has no known haunted history... yet.
What inspired you to open up a haunted attraction? What's your favorite part of the business?
The entertainment of scaring frightened kids, teenagers, and even adults, it gives us a rush and a smile!
How has new technology (i.e. animatronics, special props, etc) helped you to enhance Woods Of Darkness?
Woods of Darkness tends to stay away from fancy technology, we focus more on actors for our scenes that really bring the scene to life!
Can Woods Of Darkness accommodate large groups? How many people can experience Woods Of Darkness together as a group?
We can handle as many people that are thrown at us, although to fully enjoy our haunted attraction, we tend to send groups of 3 or 4 at a time!
Does Woods Of Darkness offer any special deals, discounts, or coupons?
Our price is a fair price of $15 per person. But we do offer group discounts of 10+ people.
Anything else you'd like to let us know about Woods Of Darkness?
2017... BRING IT ON!