Can You Escape 'The Dwelling'? Michigan Escape Games Introduces New Haunted Escape Room!
Home » Blog » Michigan's Best Weekend Events, MichiganHauntedHouses.com News and Updates, Michigan Haunt News
September 1, 2017 By Chelsea T.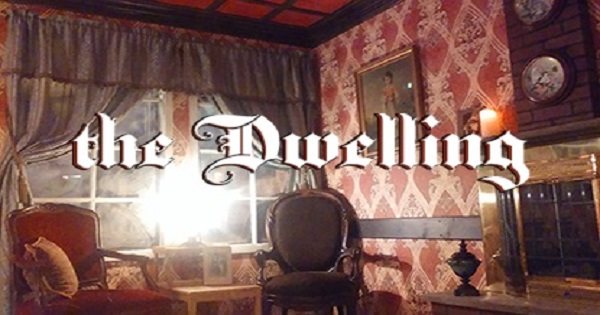 Photo via Michigan Escape Games
The Halloween Season is right around the corner and Michigan Escape Games is giving locals a fun and terrifying challenge with their all new escape room - 'The Dwelling.'
Unlike your regular everyday escape game, The Dwelling is not only stimulating, it's scary! Participants will encounter Paranormal Diversions as they solve the puzzles to escape the Manor House, which is now haunted by the ghosts of the infamous DreadLands Slayer and his helpless victims.
This premium escape adventure will get your blood flowing as you work with your friends to beat the clock. There can be 8-12 players in The Dwelling, and you'll have 60 minutes to solve the puzzles and clues to escape.
All players must be 14 years of age or older to participate, or must play with a minimum of one adult for each teen under 16. Minimum of 4 players needed to run The Dwelling, which features a medium to high difficulty level.
Along with The Dwelling, adventure seekers can also try out The Abduction Escape Room, an intense experience that is not recommended for those under 16. The room is designed for 7-9 participants and because it is so popular, Michigan Escape Games will be moving The Abduction to an all new location in order to add some amazing elements to the adventure. So, if you book before Thanksgiving, you can escape The Abduction twice!
Then there's CheckMate, a 75 Minute escape room, CDC Laboratories: Viral Containment, The Heist, Mission Impossibly, CSI Homicide Detectives and Steampunk Time Machine. With all these fun and intriguing options to choose from, those who seek a challenge are sure to find one at Michigan Escape Games!
Please note: The Dwelling requires everyone to use stairs, stoop or bend sharply at the waist and is not recommended for the elderly, anyone with a heart condition or along in pregnancy or susceptible to seizures.
Click here to book The Dwelling today!
Photo Gallery