Tons of Terror in Store this Halloween Season Aboard The Edson Incident!
Home » Blog » Michigan's Best Weekend Events, Michigan Haunts: An In Depth Look, MichiganHauntedHouses.com News and Updates
August 27, 2019 By Haunt News & Press Releases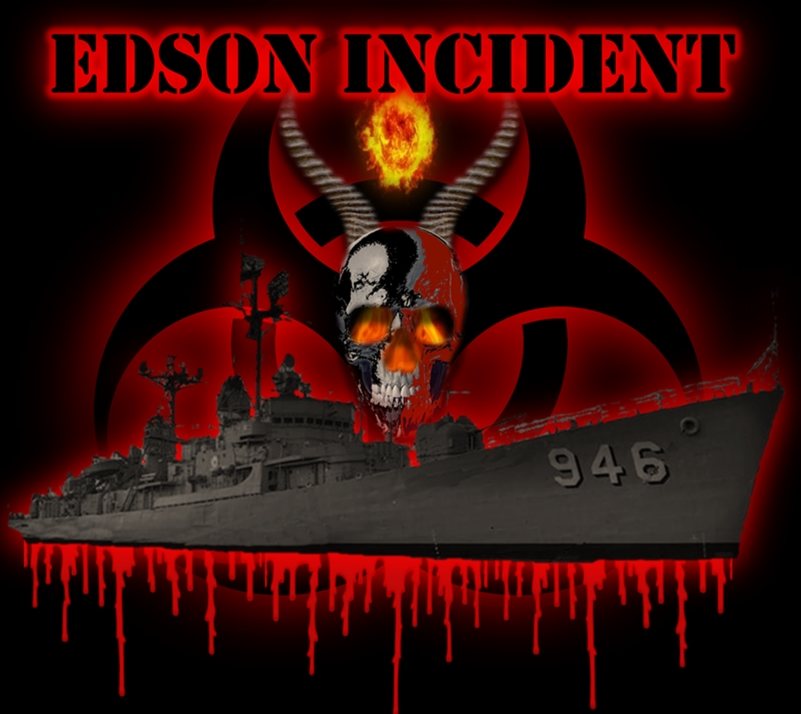 MichiganHauntedHouses.com recently sat down with Wayne Miracle of The Edson Incident, to discuss what's new at the haunted attraction for the 2019 Halloween Season!
What's new at The Edson Incident for 2019? Do you have any new rides, attractions, or special features that Haunt Seekers should know about?
This year we are hosting our first BLACKOUT on board the EDSON INCIDENT on September 13th! We have made some updates, created some new horrifying scenes, and changed a few things up!
What are you most excited about for the 2019 Halloween Season?
That's a tough question as we are excited for a lot of things this season! New scares, our awesome volunteers, the ability to help save our history, but what we are really excited for is to be able to continue to scare the ship out of our guests!!!
What differentiates The Edson Incident from other local haunts in Michigan?
It's quite obvious what is different about the Edson Incident. Not only are we the only Haunt on board a Navy Destroyer in Michigan, but also in the Midwest! She is on one of only two Sherman Forrest class Navy Destroyers in existence! You will be helping to save your history, while being terrified!
How long has The Edson Incident been in business? Can you tell us a bit more about The Edson Incident's history?
We have been in business since 2016. The USS Edson DD946 was built in 1958 and served this country until 1988. Her history is long, decorated, unbelievable, and fantastic! The Edson Incident is based off of an actual encounter that the USS Edson had involving black helicopters and a possible UFO encounter.
What's your favorite experience since opening The Edson Incident?
The amazing guests by far! It is so much fun to talk to the people are they come off the ship! We love to hear their stories and see their laughing, smiling faces, not to mention some wet pants here and there!
How long is a typical haunt experience at The Edson Incident from start to finish?
It typically takes about 20 to 25 minutes or so to get through the ship.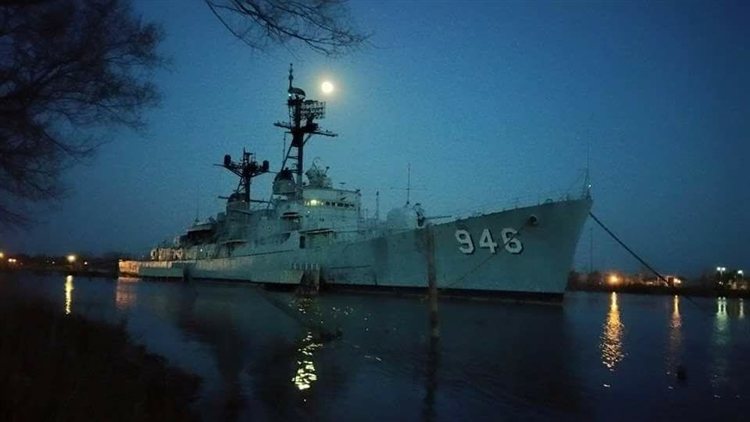 On a scale from 1 to 10, how scary would you say The Edson Incident is? Why?
I'd say we are about an 8, but we are our own worst critic.
Does The Edson Incident's property have any real haunted history? Do you have a spooky encounter you'd like to share?
The Edson has a long history of being haunted. There are stories that date back to when she served in Vietnam all the way into current times. We have hosted Paranormal investigations on board the ship between May and August for the past 6 years now. She has a lot of activity. Ghost Asylum has filmed and episode and Jason Hawes from Ghost Hunters has been at a paranormal event on the ship. Evidence from a paranormal investigation lead to the discovery of a real death that happened on the Edson.
What inspired you to open up a haunted attraction? What's your favorite part of the business?
We want to help save the Edson. She is an amazing ship and piece of American history. Unfortunately, we will not be the ones to keep her floating. That job is going to fall to the younger generation. Our hope is that the young people will see the haunt and realize that we are open and welcoming to the younger generation. We appreciate all our volunteers, and our Veterans can teach so many skills to those younger individuals.
How has new technology (i.e. animatronics, special props, etc) helped you to enhance The Edson Incident?
We don't rely on too many animatronics. It's all about the atmosphere and the actors for us!
Can The Edson Incident accommodate large groups? How many people can experience The Edson Incident together as a group?
We like to keep it intimate with groups of 4 being our favorite large group size, be we also try to accommodate our guests. We have had groups as large as 17 go through, but we do explain that the experience will not be as intense, even though there were still a pair of wet pants.
Does The Edson Incident offer any special deals, discounts, or coupons?
We offer group rates and of course a Veterans discount with ID.
Anything else you'd like to let us know about The Edson Incident?
The USS Edson DD946 is an amazing ship. Please stop by during the day also, and learn something awesome about your American history!