Find Out What's in Store this Halloween Season Aboard The Edson Incident!
Home » Blog » Michigan's Best Weekend Events, Michigan Haunts: An In Depth Look, MichiganHauntedHouses.com News and Updates
September 11, 2020 By Haunt News & Press Releases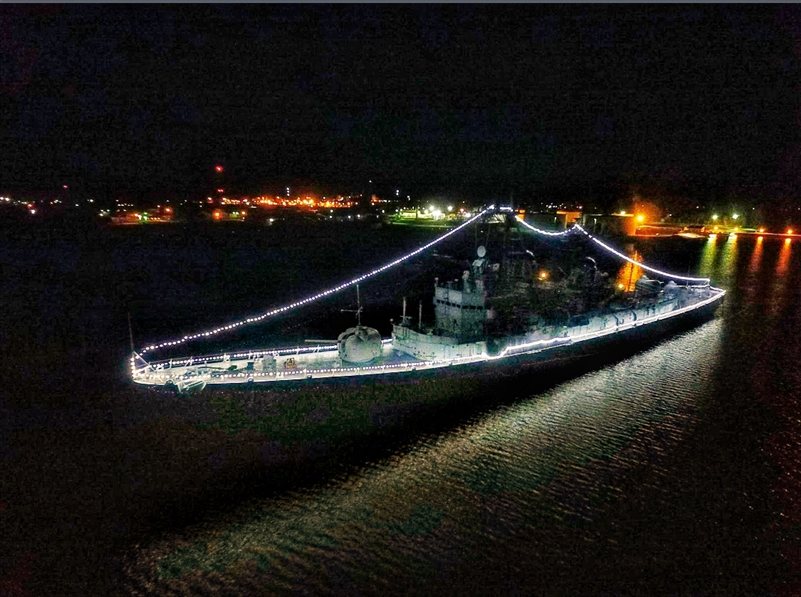 The Edson
MichiganHauntedHouses.com recently sat down with Jo Gifford of The Edson Incident, to discuss what's new aboard the haunted attraction for the 2020 Halloween Season! Located in Bay City, this unique haunt gives thrill-seekers a fun way to celebrate the spooky season.
What's new at The Edson Incident for 2020? Do you have any new rides, attractions, or special features that Haunt Seekers should know about?
New theme this year with some new props and rooms! The theme is Into the Darkness and is a blackout haunt! You get one tiny little finger light per group to traverse five decks of terror!!
What are you most excited about for the 2020 Halloween Season?
We are open! The blackout out was such a hit last year the one time we did it that it's our whole season theme for 2020! We are excited for our 2020 haunt season!
What differentiates The Edson Incident from other local haunts in Michigan?
We are on a historic Vietnam era warship! The Edson is a Sherman Class Destroyer. The ship is creepy enough in the dark. Add lighting, fog, actors and some scary sounds, it's downright terrifying and perfect for a Halloween haunted attraction. Oh. And she's really haunted, too!!
How long has The Edson Incident been in business? Can you tell us a bit more about The Edson Incident's history?
This is our 5th Season! The Edson has been in Bay City for about 8 years and is a museum by day. Having a haunted attraction aboard The Edson is a great fundraiser and ticket purchases help save her history!
What's your favorite experience since opening The Edson Incident?
The people! We love scaring the ship out of people!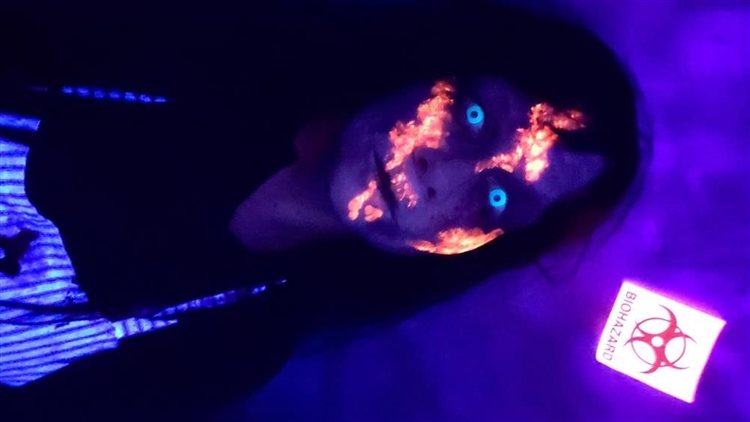 How long is a typical haunt experience at The Edson Incident from start to finish?
20 minutes. There are several stairs and you traverse from the bridge down to the engine room.
On a scale from 1 to 10, how scary would you say The Edson Incident is? Why?
Well, we've had people pee their pants, start to go on the ship, only to call it before they reach the Bridge. Lol. They've come off crying. I say we're pretty scary 8/9!
Does The Edson Incident's property have any real haunted history? Do you have a spooky encounter you'd like to share?
This is a historic site and she did serve in the hell of Vietnam. She is haunted and there are frequent sightings by our volunteers and guests. She is called The Grey Ghost of the Vietnam Coast for a reason! We also do paranormal ghost hunts off season under The Grey Ghost of Bay City.
What inspired you to open up a haunted attraction? What's your favorite part of the business?
We've always been huge Halloween fans. It's our favorite holiday! With the paranormal aspect, it was an easy jump to create a Halloween attraction to help keep the ship.
How has new technology (i.e. animatronics, special props, etc) helped you to enhance The Edson Incident?
Not much. We use a lot of the ship's original features to help scare you!
Can The Edson Incident accommodate large groups? How many people can experience The Edson Incident together as a group?
We can accommodate large groups and even offer discount for groups over 12. However, to better enjoy the experience, we recommend groups no larger than 4.
Does The Edson Incident offer any special deals, discounts, or coupons?
We do have discounts for groups over 12 and for Veterans (with ID).