Don't Miss Out on a Rotten Bloody Christmas at Rotten Manor!
Home » Blog » Michigan's Best Weekend Events, MichiganHauntedHouses.com News and Updates, Michigan Haunt News
December 10, 2020 By Chelsea T.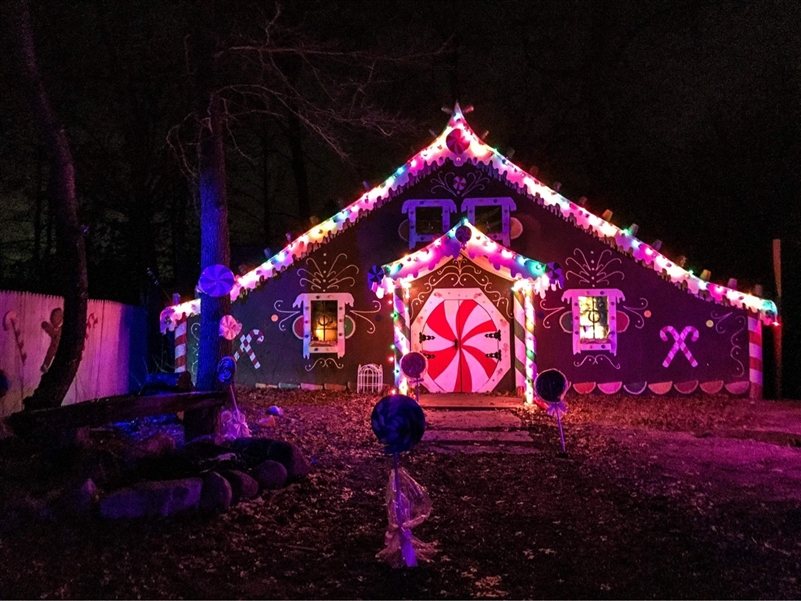 Rotten Manor Presents a Rotten Bloody Christmas! Added new for this year The Rotten Forest!!! The Rotten Forest has been updated to reflect a Christmas theme and is an outdoor attraction that plays on your fears. As you find your way through the trails of our forest you will discover several creative, thrilling, and unique experiences like the majestic Gingerbread House, the creepy Toy Store, and the hauntingly scary Mausoleum just to name a few. It has also been rumored that Krampus has been seen stalking our haunters as they travel down our trails. The special event will take place on December 11, 12, 18 & 19.
Rotten Manor and Rotten Forest is a family owned and operated small business and we take your safety seriously while providing award winning entertainment during this challenging yet exciting time of year. Grab your family and friends and come out to enjoy all that we have to offer!
Rotten Manor has implemented the following COVID-19 Safety Guidelines:
6' social distancing
Masks required at all times
Online reservations
No lines, Electronic Waitlist
Limited group size
Sanitizing stations
Spray sanitizing throughout all structures and touch surfaces